20% Off Selected Stones for Limited Period – Don't Miss Out!
We think there's something special about bespoke natural stone flooring that, like the Egyptians, has its own history, each piece containing fossils that were formed millions of years ago. And it's even nicer when it's in the sale!
Between 1 July and 31 August 2017, you can enjoy 20% off when you order from our most popular range of flooring stones.
We're including five of our favourites in the summer promotion so you'll be able to choose from carefully selected world stones to our own locally quarried Lincolnshire limestone. There's a stone for every home (or office/hotel/restaurant/shop!)
Did you know that natural stone is a great conductor of heat and will adjust to the temperature of your room? It'll keep your home nice and cool this summer as well as working beautifully with underfloor heating in the winter for a cosy feel.
You'll have no worries about installation either – we're experts at making sure your new floor lasts a lifetime with the right sealing and maintenance. If you're looking for a traditional style to suit an older property, why not consider an aged finish? Stone feels right at home in traditional farmhouses, rustic properties and barn conversions.
Let's take a quick look at all the stones included in our summer flooring sale: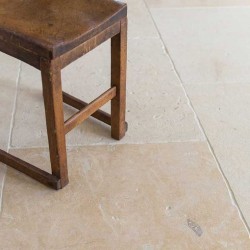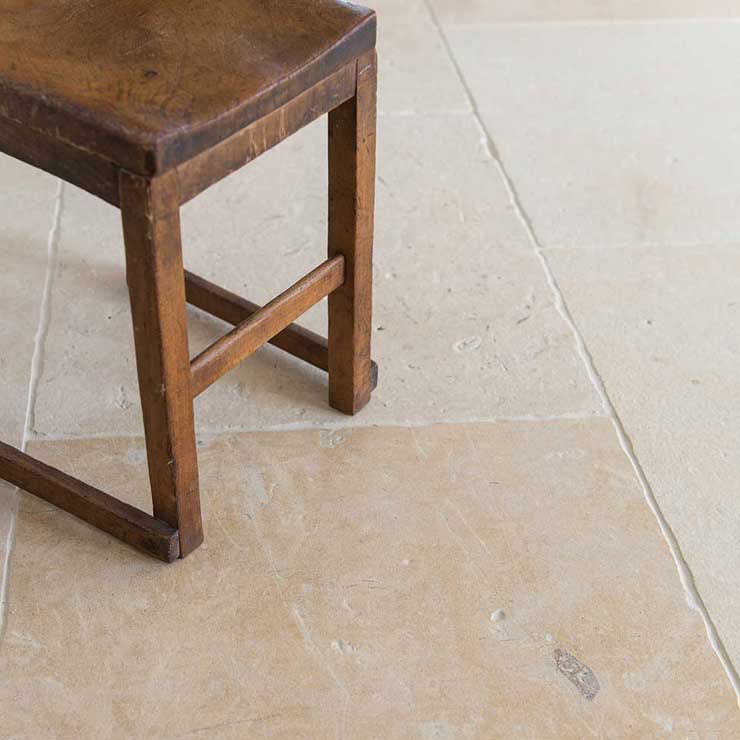 Audbourn Distressed is a traditional favourite which harmonises beautifully with older settings: this stone blends warm hues with intermittent grey veining, making it the perfect choice for cottages and farmhouses.
The lightly tumbled edges and fusion of rich and soft creams make Lima Cream perfect for both walls and floors. Sourced in Tunisia, it will bring a touch of Mediterranean appeal to your home.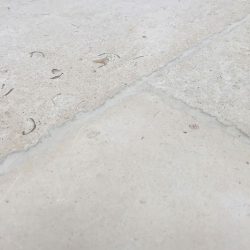 For a dramatic stone featuring a fascinating fusion of fossils and shells, choose Jurassic, hand finished with a tumbled edge giving it a naturally aged look in a blend of light and dark tones.
Again originating in Tunisia, Atom Grey combines soft shades of grey and light blue with gently tumbled edges for timeless appeal.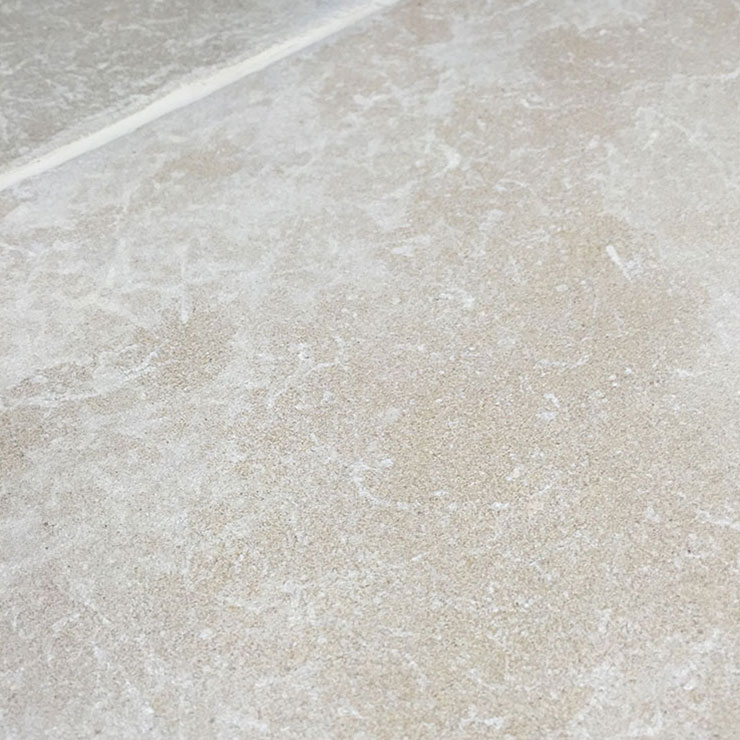 One of our most popular stones is Normandy Buff, which fits in beautifully with any environment and benefits from a very subtle aged finish – a perfect partner to its soft cream and buff tones.
So now all you have to do is choose your favourite! For full details of what's included in our 20% off summer promotion, click here.
This offer will only run until the end of August (last order date is Thursday 31st) so don't leave it too long!